I love this linkup!
Probably why you've seen my linkup a few weeks in a row!
So here it is!
Also, linkup with Shannon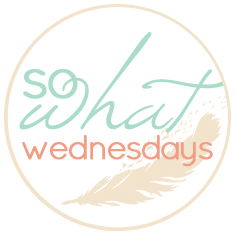 "So What"
·
So what I feel like I'm starving, all day, every day! Maybe she's growing!
·
If I haven't quite figured out Bloglovin. Pretty sure it's just my computer being slow.
·
I cry EVERY single time I watch the Budweiser horse commercial.
·
I cried within the first 10 minutes of The Biggest Loser Finale.
·
I can't decide if I want an Iphone or Android.
·
I want to take a nap and its only 10:30 am.
What's your "so what" for the week!